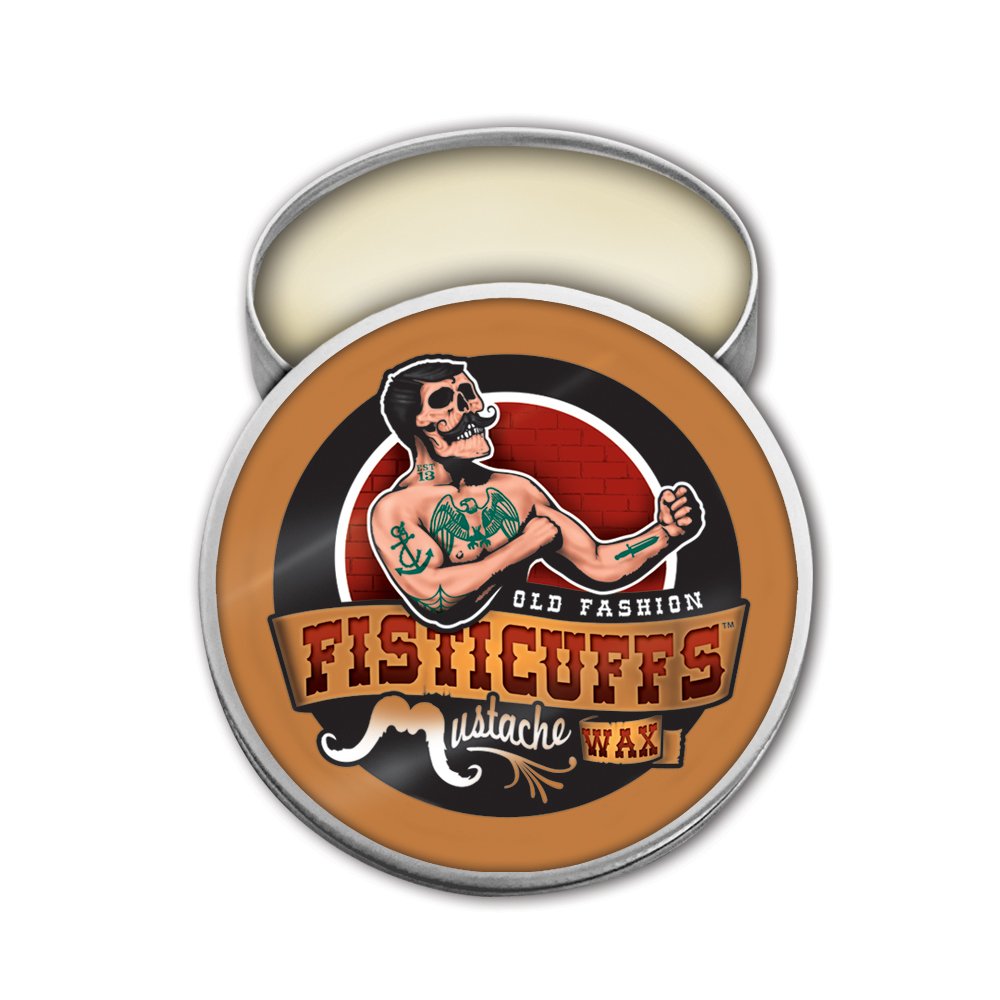 Fisticuffs™ Strong Hold Mustache Wax 1 OZ. Tin
SKU-26436160
$8.50
Fisticuffs Strong Hold Mustache Wax 1 OZ.
Hand poured Mustache Wax in a 1 ounce tin.
Has great citrus scent and Maintains a "strong hold"
UPC: 638346309657
REVIEWS
Fisticuffs™ Strong Hold Mustache Wax 1 OZ. Tin
Great gift!
My 65 year old father recently discovered the men's facial hair/grooming side of YouTube and really wanted to try a mustache style that requires wax. After ages of trying to find something in stores and being disappointed I was suggested this brand and ordered it for him. It works great and he loves it!
Haven't had a beard/mustasche since 1973.
Checked.reviews of mustasche wax and ordered the fisticuffs strong hold from your company and like the results. I'm keeping the stasche but come summer, the beard might get cut shorter when it gets hot weather
Great product at a great price point!
Good hold, really nice scent that's noticeable but not overbearing, and really quick order processing and shipping! I look forward to expanding my collection of great products from Grave before Shave!