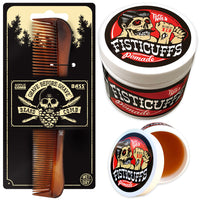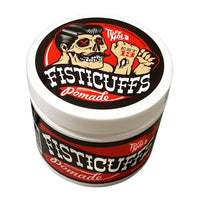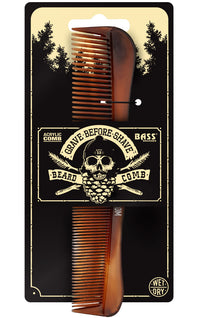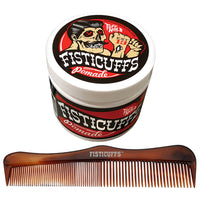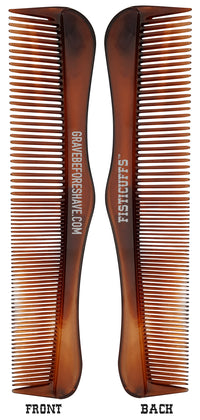 Fisticuffs™ "TUFF HOLD" Pomade 4oz. Jar/ BASS comb combo
SKU-34852220
$15
Fisticuffs "TUFF HOLD" Pomade is a water-based Pomade Fisticuffs Pomade has a clean old time barbershop scent, and is light amber in color. This Pomade is Great for styling Pompadours, Psycho-billy Quiffs, Hard parts, or even just slicking it back! 
&
Grave Before Shave Acrylic Tortoise Shell Fine/Wide Tooth Comb Bass Brushes strives to continually improve upon the brushes they offer. They search the globe for the finest quality materials in such places as Italy, Germany, Mexico, Asia, and right here at home in the USA. Their brushes come from the hands of professionals for professionals. You will never be disappointed! Features: Finest quality materials. Very durable. Ultimate comfort during use. Has smooth flow. Fine & wide teeth for multiple uses.
REVIEWS
Awesomeness
Awesome all the way.. Grave products are the only product I use👊🏽 professional care and style all day.
Fisticuffs™ "TUFF HOLD" Pomade 4oz. Jar/ BASS comb combo
Yes, it works!
I already love the beard products, so I decided to try the pomade. Not only is it very inexpensive it smells like the one's they use at the barber shop. The hold is perfect even for the California Santa Ana winds. It works amazing. Plus the comb was a bonus.
I love the products i revieved the oils smell fantastic and fisticuffs is one of the best pomade ive ever used. I also got hella stickers with my order which made me happier than words can explain