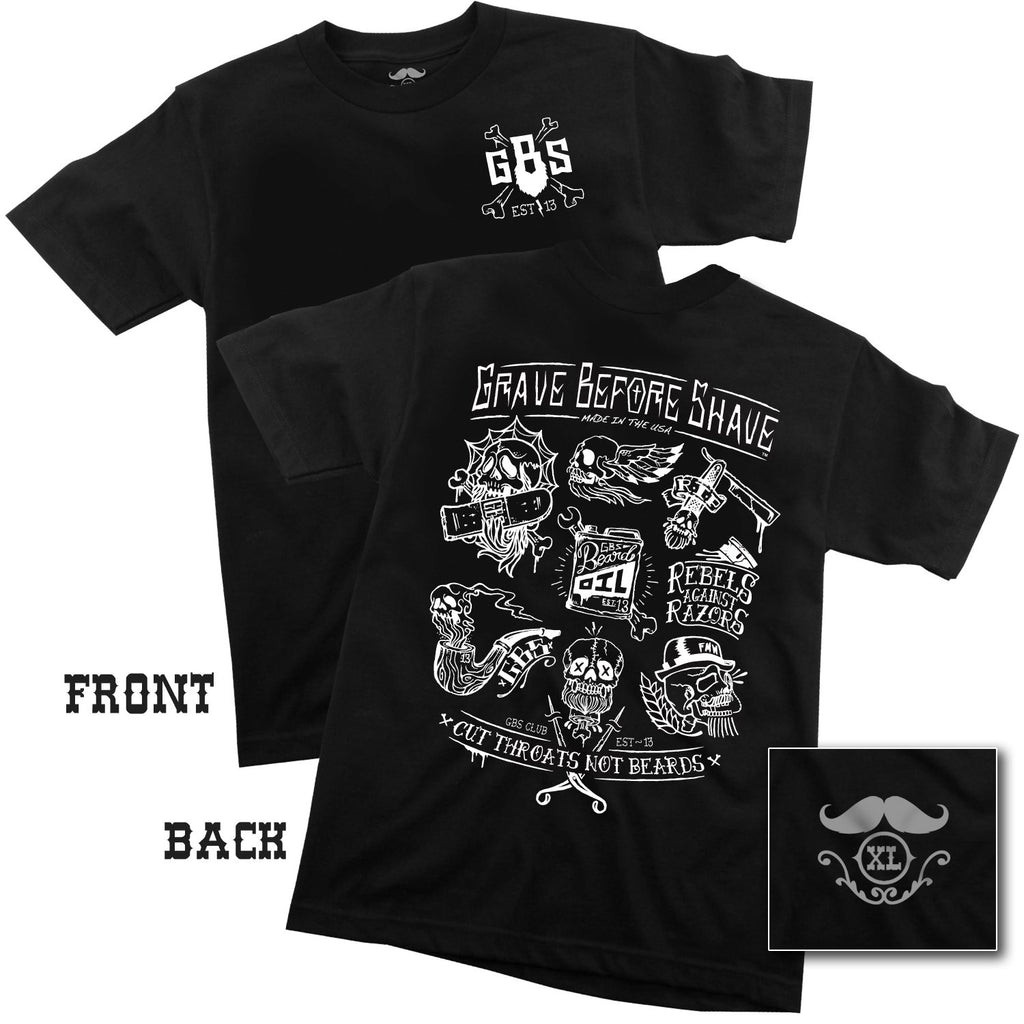 GBS FLASH ART SHIRT
SKU-24526873-02
$19.99
Men's "GBS FLASH ART SHIRT" Cut Throats not Beards!!
High quality black cotton Tee with white print All artwork hand drawn by Charlie Halstead
REVIEWS
I love it and all the other products I bought
Absolutely LOVE IT
Bought for my husband for Christmas!! He saw it on the couch and put it right on!!! Happy Early Christmas!
Another great product from GBS!
I've been a fan of GBS beard oils for a while now, so I decided to try my luck with some of their apperal this time, the shirt I received was great. Nice screen printing on a quality shirt. The hat I purchased exceeded my expectations as well. I will be purchasing more when I resupply my toiletries soon! (Beard wash and conditioner)
P.S. I love the sampler of the oils so I can change up my sent daily.