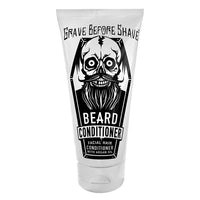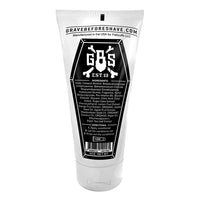 GRAVE BEFORE SHAVE™ BEARD Conditioner
SKU-52308236-01
$9.99
GRAVE BEFORE SHAVE BEARD CONDITIONER
One 6 fl. oz. tube of Grave Before Shave Beard Conditioner
This Beard conditioner is enriched with Argan Oil to keep your hair hydrated to the fullest!
This conditioner is designed for facial hair, but works fantastic on ALL HAIR!
With the fresh scent of an Old time Barber Shop this Beard Conditioner is a MUST for ALL MEN!!
Best if used with Grave Before Shave Beard Wash
UPC: 658632140177
REVIEWS
Love this stuff
My husband had issues with beard dandruff and itchy skin. I told him to try this product and he refused. Our son got him some for his Christmas gift and we have been ordering every since. He uses it daily, his beard is under control and the dandruff and itching is gone!!!
First Time Buy But Currently Won't Be The Last
Sweet And Short Review Because The Product(s) Truly Speaks For Itself - It Works Great, It Smells Great And Was/Is A Great Add On To Effortless Beard Care 👌🏽 Go With The Best & Forget The Rest 💪🏽
Best product I have used to date
I've been having issues with my beard for years of it being dried out, skin being terribly dry and flaky, to the point where I thought I needed to go see a dermatologist to get it looked out. Nothing was working. I tried beard club, Mad Viking, Duke Cannon, Dr. Squatch, and number of others, all products and nothing worked. I purchased the shampoo, conditioner, and lotion just to give something else a shot and my beard has been healthier than ever. Love the product and unless something changes, I don't plan to use anything else.
Amazing product and shipping
Tried a few products before I found grave before shave, can't tell you how happy I was when they started selling shampoo and conditioners is amazing scents as well
GRAVE BEFORE SHAVE™ BEARD Conditioner