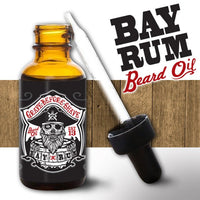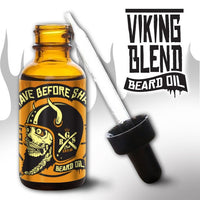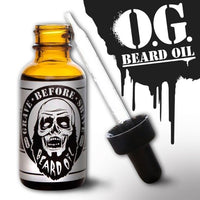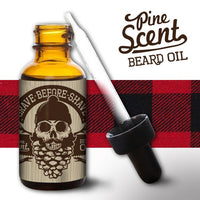 GRAVE BEFORE SHAVE™ Beard Oil Dual Pack
SKU-15826182-01
$18.99
CHOOSE ANY TWO 1oz. BOTTLES OF GRAVE BEFORE SHAVE BEARD OIL
REVIEWS
GBS beard oil dual pack.
The aphrodisiac is my absolute favorite scent! It's smells so good! The shine and smell last's all day and I'm very happy with it. I got the pumpkin spice scent for the first time and it's not my favorite. But I still decided to keep at as a backhoe I ever run out for whatever reason, I'll have that one. Other than the scent there's no complaints as far as the product function.
Amazing sent
Man the dual pack comes in clutch. I usually use one every 2 months so it comes in clutch to have that for a cheaper price and the smell is just amazing. I am definitely going back and it's probably going to be my favorite beard company so far out of all the ones I tried.
They all smell great
I've used the cigar scented oil before and loved it. Trying the tequila and the rum now and they both smell great too. These also seem to do a better job at moisturizing than other oils and last longer too. Definitely ordering more! Also love the balms for when my beard is longer....
Pumpkin Smash 🏆
Thanks for keeping this around Wayne!!! This has become one of my favorites!!! My wife wanted me to add that it's one of her favorites too!!!
Best Beard Oil
Best beard oils I've used to date. And sweet Paraphernalia