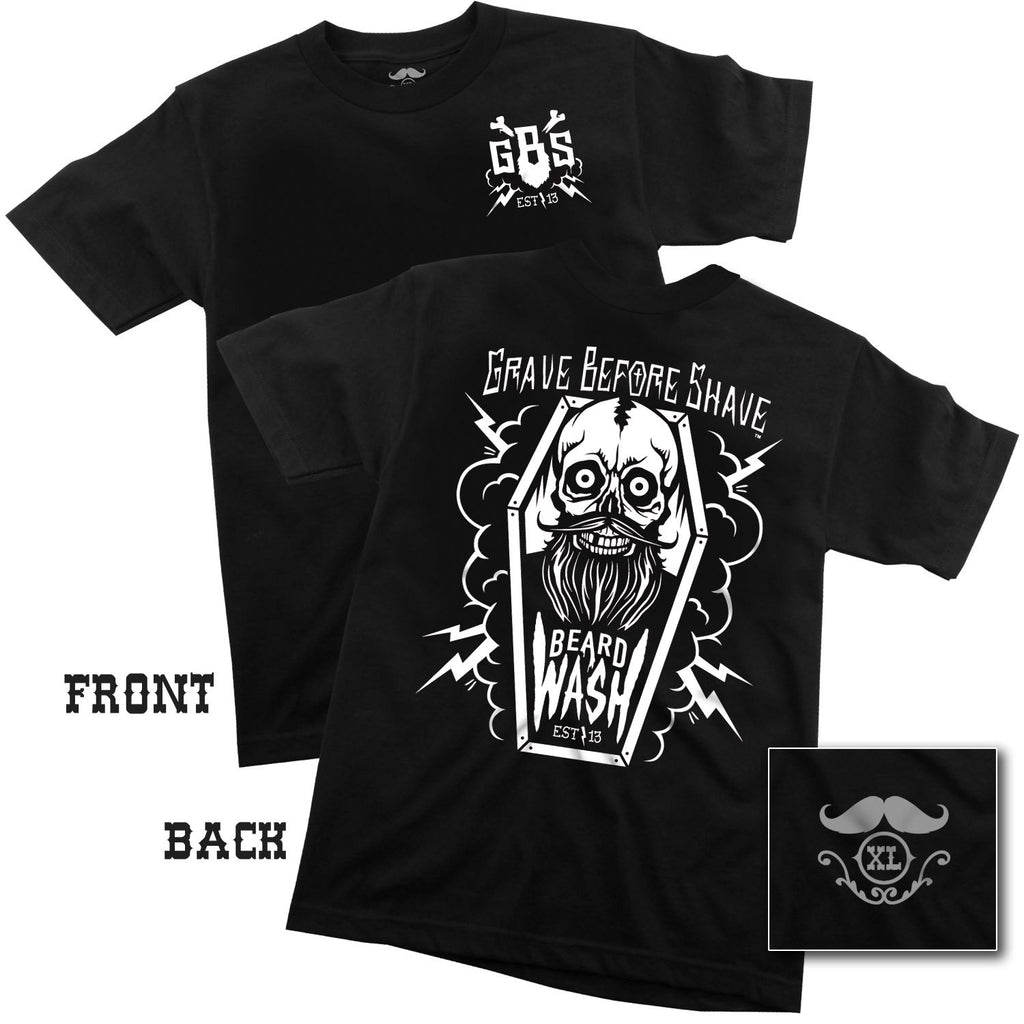 GRAVE BEFORE SHAVE™ BEARD WASH TEE
SKU-30376672-02
$19.99
GRAVE BEFORE SHAVE BEARD WASH TEE
Black cotton Tee with white logo custom printed mustache size tags for your comfort
REVIEWS
Awesome shirt!
Great fit, premium cotton
Very Good!
Came in a timely manner. Order was filled correctly. Awesome artwork on everything!
Good fit
This shirt fits and feels good. You can tell right of it is a good quality shirt. I'm planning to wear it on vacation next week.
Not for hipsters
This is a great product... going to keep trying others.
Super quick shipping too!
Good quality
Good quality and graphics