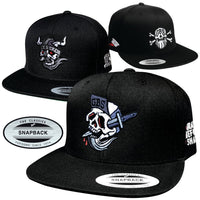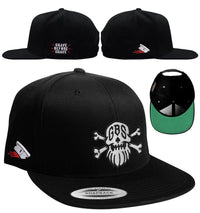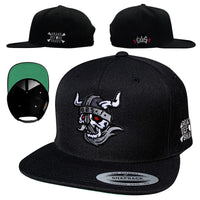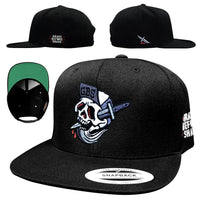 GRAVE BEFORE SHAVE™ Flat Billed adjustable hat
SKU-38379587-01
$25
GRAVE BEFORE SHAVE Flat Billed adjustable hat
Choose between our 3 different hats using the drop-down menu
Yupoong Premium Classic Snapbacks 80% Acrylic / 20% Wool Classic shape, Premium Wool Blend. Matching Plastic snap, Hard Buckram. Classic Green Under visor
PROFILE: High CROWN: 3 3/4" High VISOR: Flat PANELS: 6
REVIEWS
Classic style flats
I wear one everyday, the truckers backwards and the classic flats forward... So Cal style and grace.... i love all the products! GBS OR NADA!
Hello,
Sometimes temperature changes will cause a change in the consistency of the shea, and sometimes even make the butters gritty or melt them all together. It can happen from time to time, usually in transit, unfortunately to any of the scents as we don't use any synthetic or chemical binders in our products , but it is salvageable! The key is it has to be melted completely and then reset quickly. We have included cards with this information in our orders but they often get tossed aside or disposed of.
1. Place the container in the microwave, with lid on, for about a minute and a half
2. After melting, give it a couple of shakes and place it in the freezer to re-set.
3. After leaving the butter in the freezer overnight, take it out and let it thaw for the day.
4. The following day your butter will be creamy smooth just like it was when we first made it!
https://www.gravebeforeshave.com/pages/shipping-and-faqs
Sorry for the inconvenience, thank you for your support!
GRAVE BEFORE SHAVE™ Flat Billed adjustable hat
top quality hats i love the flat billed hats and grave before shave has the best
Love this company
Going to be a lifetime customer really happy with everything I have purchased thanks GBS