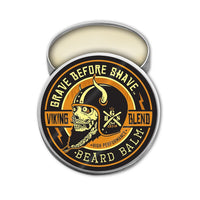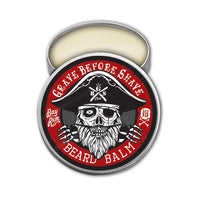 Grave Before Shave Beard Balm 2oz. tins
OGB2OZ
$12
2oz. tins of GRAVE BEFORE SHAVE BEARD BALM

CHOOSE BETWEEN ANY OF OUR 12 DIFFERENT BEARD BALM BLENDS
GRAVE BEFORE SHAVE Beard Balm


2 oz. tin of Beard balm Using only the finest oils and butters that are used in all G.B.S. products.
This amazing balm helps to tame your beard reducing those pesky flyaway and unruly hairs, while deeply conditioning and protecting your manly mane!


To use:
1. Scrape out desired amount using the back of your thumbnail.
2. Dissolve balm by rubbing between your hands.
3. Then apply to your beard with your palms and fingers.
4. Once desired amount has been applied, you can shape it with your hands, comb , or brush!


REVIEWS
Love the products you sale
The beard Balm is a great product, i like the beard butter more.
Bomb Balm
G.B.S.'s 2oz tins are perfect for the guys wanting, dare I say, needing, to find a scent that suits. Easy to carry, and apply. Screw top to keep secure, but not tons of turns to allow more time to sculpt the upstairs man scape issues. Best is the price is right that if the scent ain't there, you don't feel bad in gifting it to a broski in more need. Product is quality when it comes to G.B.S.
I for one thank you guys and hope you keep it up.
My husband uses if for his part time job for a more finished look and a lil type goes a long way. As for me I love the smell. It is strong enough to smell but not so much that it over powers you.