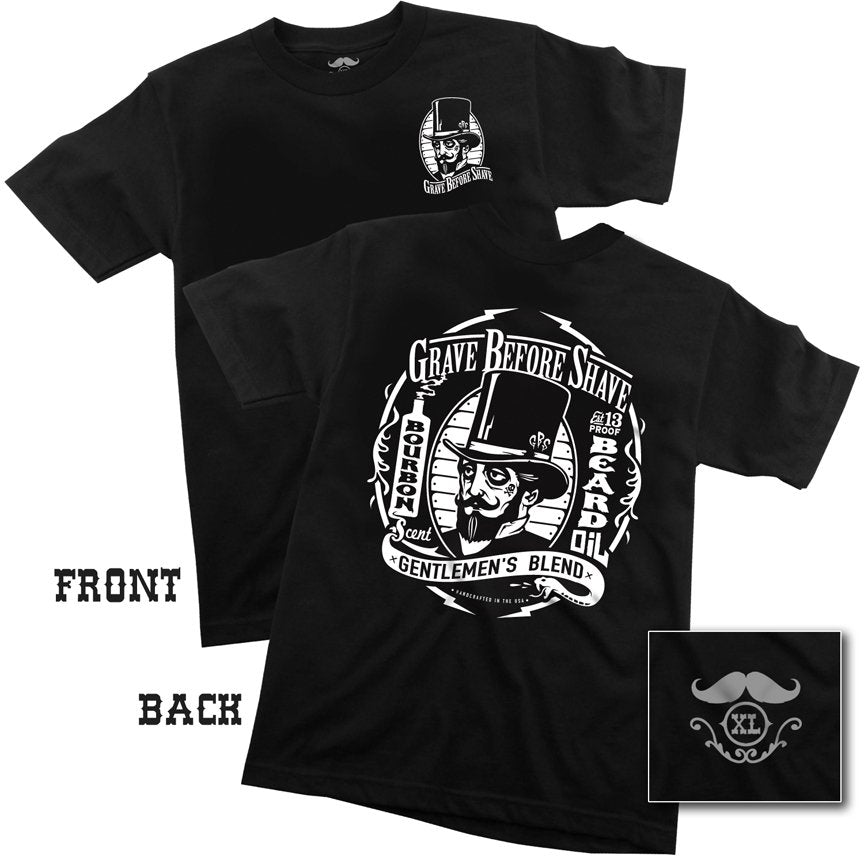 GRAVE BEFORE SHAVE Gentlemen's Blend Tee
SKU-25598221-01
$19.99
GRAVE BEFORE SHAVE Gentlemen's Blend Tee
Black cotton Tee with white logo custom printed mustache size tags for your comfort
REVIEWS
GRAVE BEFORE SHAVE Gentlemen's Blend Tee
Awesome Product
Reminds me of the old school print. Good quality t-shirt and fits perfect. This is my second t-shirt and would recommend it to everyone. An honor to represent GBS where ever I go.
Great quality stuff always
Great fit. Great quality. GBS doesn't miss
New fan
Great product, great customer service! They seem like they get it, product, marketing, customer service and the simple stuff that make a great company. Bravo! I now recommend to everyone that comments on my beard.
Gift for My Husband
Bought this shirt for my husband because his other GBS shirts were wearing out. He loves heavier weight t-shirts and these are perfect! I also ordered a few other items and they sent a bunch of free stuff with the package, loved that!