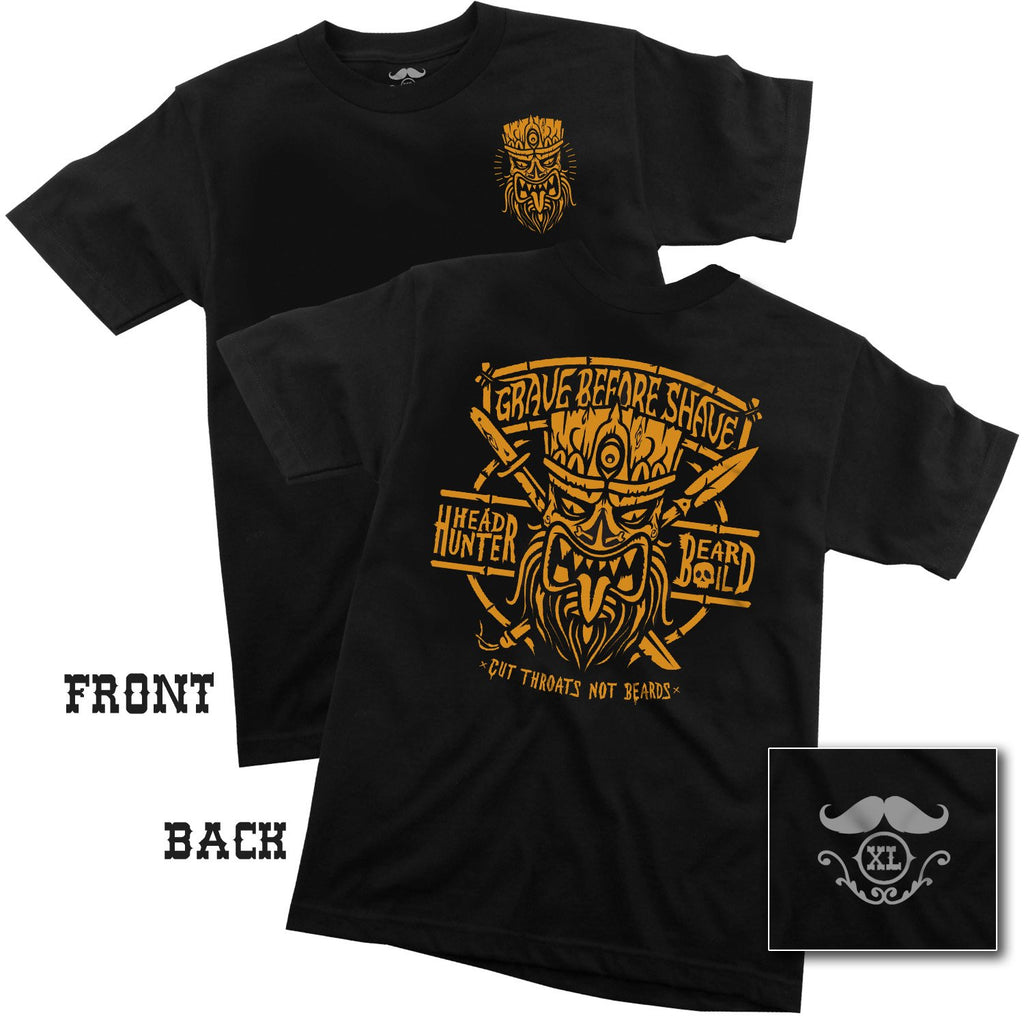 GRAVE BEFORE SHAVE "HEAD HUNTER" Tee shirt
SKU-27495166-01
$19.99
GRAVE BEFORE SHAVE "HEAD HUNTER" Tee shirt
Black tee shirt with copper printed graphics
REVIEWS
Great products
Received the order and got more than expected! Balm is great with enough shine, tees fit great, pomade works well for the hold you want following the directions and the extras sent were really cool!
Love it!
I have been using this brand for years! So to get a shirt and be able to basically promote in a way for a brand I love, well that just makes me happy to hopefully have someone be interested in the shirt and then google the brand!
Best beard products, PERIOD!!!
Premium quality Tee
Surprised with the thick cotton on this tee. Feels nice and tough, and can handle a day at work with no problem. The colours are bright, but not crazy. Artwork is on point.
Great
Sizing is perfect on the 3xl and the print is top quality! Not as heavy as a Carhartt shirt but close
OMG
Great products you guys have.Excellent price for what you get and for sure the very best Tee shirts I just want your Tee shirts the best high quality