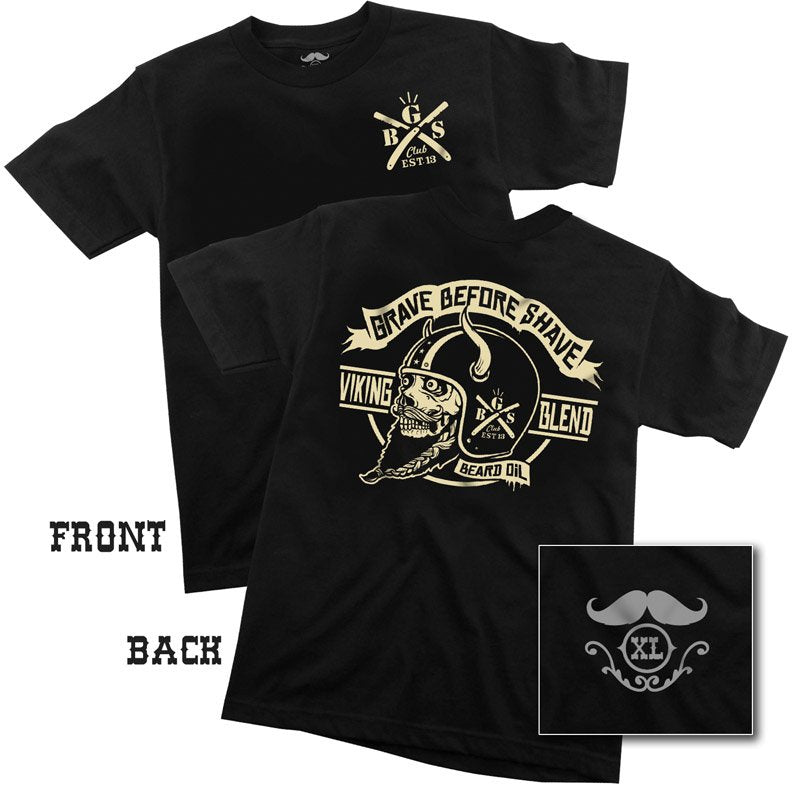 GRAVE BEFORE SHAVE Viking Beard Tee
SKU-16600440-01
$19.99
GRAVE BEFORE SHAVE Viking Beard Tee
This shirt is black with tan print and Rocks the G.B.S. Club logo on the front Left chest, and sports the Viking Beard graphic On the back.
Perfect shirt for the the long beards (so the beard doesn't cover the graphics)
REVIEWS
Awesome!
Nice thick quality T! Fits comfortably and great grafics!
GRAVE BEFORE SHAVE Viking Beard Tee
Cool shirt
This is a quality shirt that fits well I like the cool DesignsThe Viking helmet looks just like my motorcycle helmet.
GRAVE BEFORE SHAVE Viking Beard Tee
GRAVE BEFORE SHAVE Viking Beard Tee