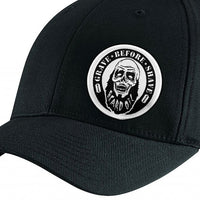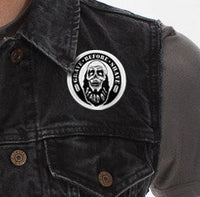 GRAVE BEFORE SHAVE Zombie Beard Patch
SKU-19452946-01
$3.50
One 2.5 inch diameter woven GRAVE BEFORE SHAVE sew on Patch
Great for Hats, Jackets, wallets, riding vests, shirts...YOU NAME IT!!
REVIEWS
PATCHES
PRETTY COOL! GREAT QUALITY! AND FREE STICKERS! IT DOESN'T GET ANY BETTER...
Thank you
Im always pleased with the product and shipping costs plus how quick it is shipped. Thank you so much.
#1 BEARD PRODUCT IN MY OPINION
I actually got 2 patches and they are awesome, I have been using GBS oil, balm,shampoo and conditioner for some time now. I have used different products and have not found any that compares to the scents that I use and the way it makes my beard look and feels. My wife really enjoys it when I have my beard fixed with GBS, however she doesn't like me going out without her if I'm wearing it lol. Ling story short great products, great prices and recommend to everyone I know.
Perfection!
love this patch, will be adding it to my dickies jacket!